Budget Campervan Hire New Zealand
Guide to Budget Campervan Hire New Zealand.
Find cheap campervan hire, motorhome rental in New Zealand. Hiring a campervan is a convenience way to help you in getting around on your holiday.
New Zealand Travel Tips, we provide campervan hire New Zealand lists and reviews to help you compare campervan hire companies and decide which one is the best to suit your needs.
Check out which campervan hire companies offer the best and maybe the cheapest campervan hire in New Zealand.
Please browse our range of Campervan Hire New Zealand from the list below.


---
Find A Camper - Huge Selection of Campervans and Motorhomes
Find A Camper is a one stop shop for booking your amazing campervan adventure in New Zealand.
Find a Camper have something to suit everyone, ranging from budget two berth vans through to luxury six berth motorhomes complete with toilet and shower. And the best part is all the prices are extremely competitive!
Read more on Find A Camper - Budget Campervan Hire New Zealand


---
Spaceships - Award Winning New Zealand Campervan Hire
Spaceships - are an award winning New Zealand campervan hire company providing custom designed campervans that are like good cars to drive.
All campervans are built in New Zealand by New Zealanders and are perfectly suited for exploring NZ's outer space!
With Spaceships campervan you have the freedom, flexibility and comfort that you can drive up steep hills, on gravel roads and even park in an underground car park with no problems and still enjoy the cooking and sleeping options of a campervan.
Read more on Spaceships - Cheap Campervan Hire NZ


---
Discovery Motorhomes - Compare Campervans and Get the Best Prices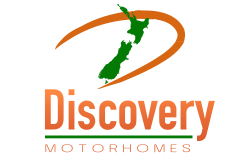 Discovery Motorhome Hire New Zealand has been built and developed with the support and continuing assistance of New Zealands largest Motorhome companies....Maui, Britz, Backpacker, Apollo and Kea.
By booking your motorhome hire through the Discovery Motorhomes website, you get to take advantage of our clever technology - showing up to date, competitive prices - and have the security of renting with established and leading brands in the campervan hire market.
Read more on Discovery - Motorhome Hire New Zealand